As a reflection of current tendency of contemporary western calligraphy: A Montreal urban art collective "garbage beauty"
Keywords:
Garbage Beauty Collective, Calligraphy, Conventional, Contemporary
Abstract
Today, western calligraphy is performed as an art form with new dimensions, creating a rich diversity in the contemporary mindset technically and conceptually. Understanding the current tendencies is involved in interpreting the traditional aspect and how it is projected through today's practices. The aim of this study is examined through the work of Montreal-based urban calligrapher Garbage Beauty, who employs discarded objects on the streets as platforms for calligraphy practices by blending them with creative applications. The paper proposes to frame the contemporary mindset by examining Garbage Beauty's works, which are inspired by the tradition fused with today's attitude, and gain insight into the contemporary intentions of western calligraphy. The literature was reviewed in the context of the traditional western calligraphy with collected data. The works of Garbage Beauty are selected to provide a variety that enables a technical and practical examination and discussion that provides the traces from the past and the present to be located. It can be claimed that western calligraphy is no longer utilized just as a functional entity but also performed as a way to experiment and express emotions. It is seen that there is an established and preserved link with the appreciated convention of tradition fused with the contemporary mindset, which is observed by considering the literal meaning of the word calligraphy and the contemporary perception of its attributed features.
References
Brown, M. P. (1993). A Guide to western historical scripts from antiquity to 1600. University of Toronro Press.
Clemens, R., Graham, T. (2007). Introduction to manuscript studies. Cornell University Press.
Eco, U. (1986). Art and beauty in the Middle Ages. Yale University Press.
Feith, J. (2014, October 30). Hidden Montreal: Garbage beauty, Montreal Gazette. https://montrealgazette.com/news/local-news/hidden-montreal-garbage-beauty (20.06.2019).
Free Agency. (2014, July 25). #brilliantworks, Garbage Beauty brings the gallery to the street [Video file]. https://vimeo.com/101689903 (23.06.2019).
Hamel, C. (1992). Scribes and illuminators (Medieval Craftsmen), British Museum Press.
Harris, D. (1995). The art of calligraphy. Dorling Kindersley.
Hartung, R. (2008). Fraktur: Tips, tools, and techniques for learning the craft. Stackpole Books.
Jackson, D. (1981). The story of writing, Studio Vista Book.
Kellerhoff, S. F. (2021, January 22). The Nazi font: When Hitler erased the Gothic typeface. Typeroom. https://www.typeroom.eu/a-nazi-font-banned-by-nazis-fraktur-legacy-must-listen-design-podcast (30.05.2021).
Mediavilla, C. (1996). Calligraphy. From calligraphy to abstract painting. Scirpus Publications.
Mumtl. (nd.). Les hommes de lettres. Mumtl.org. https://mumtl.org/en/artists/les-hommes-de-lettres/ (21.07.2019).
Online Etymology Dictionary. Graphy. Etymonline.com. https://www.etymonline.com/word/-graphy#etymonline_v_33746 (19.05.2020).
Stefanova, B. (2015, March). Garbage beauty: The ephemeral art of urban calligraphy. Creative Mornings. https://creativemornings.com/talks/garbage-beauty/1 (25.06.2019).
Stevens, J. (2013). Scribe: Artist of the written word, Letter Arts Book Club.
Ugolini, R. (2013, March 25). The mystery of garbage beauty. Cultmtl. https://cultmtl.com/2013/03/garbage-beauty-montreal-street-art-graffiti-fresh-paint-beaux-degats/ (25.06.2015).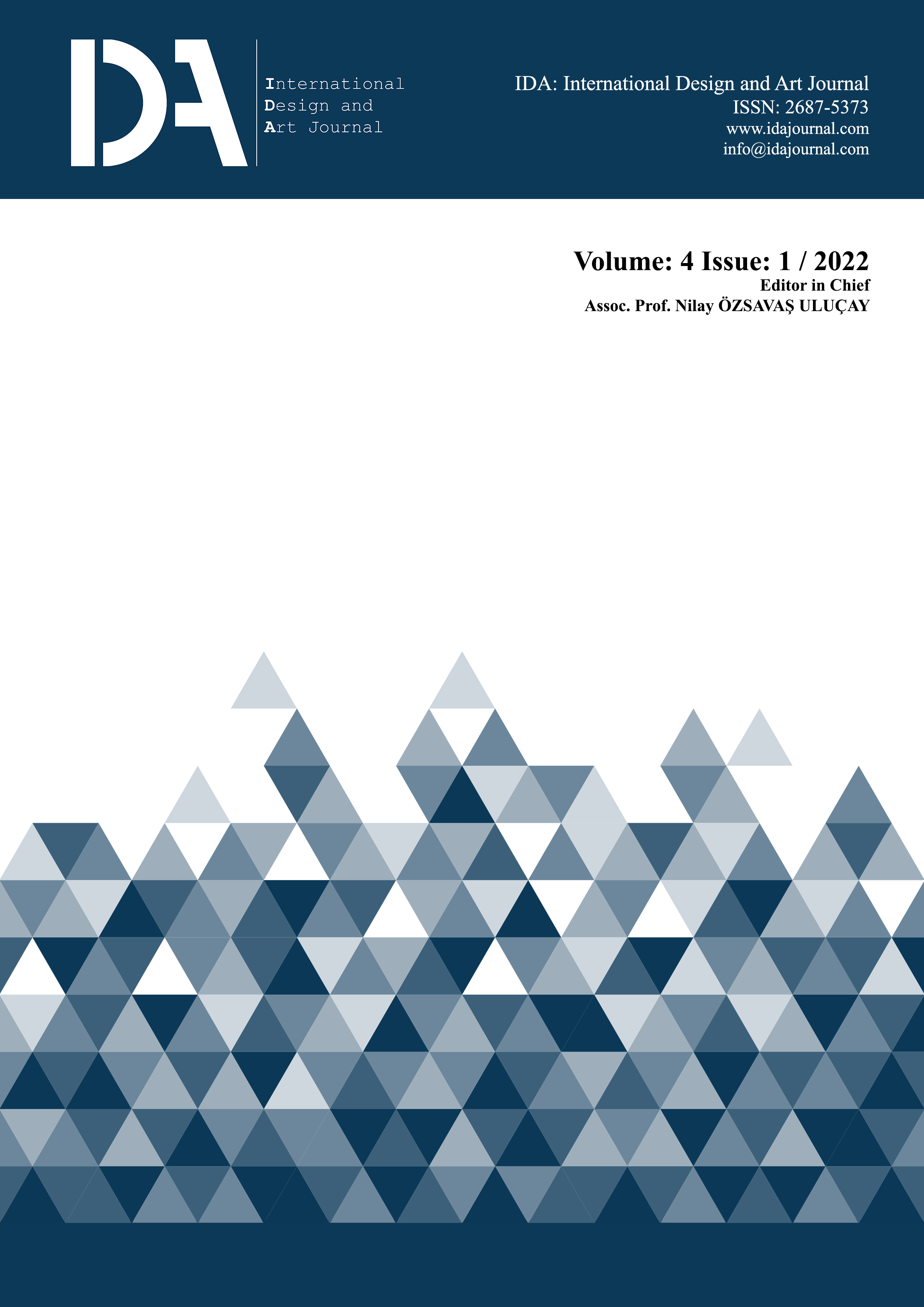 Downloads
License
Copyright (c) 2022 IDA: International Design and Art Journal
This work is licensed under a Creative Commons Attribution-NonCommercial-ShareAlike 4.0 International License.
IDA: International Design and Art Journal is an open-access academic journal. All publishing rights of the accepted articles are deemed to assign to IDA: International Design and Art Journal. Articles can not be published and copied anywhere, and can not be used without reference.
IDA: International Design and Art Journal is licensed under a Creative Commons Attribution-NonCommercial-ShareAlike 4.0 International License.